Moog Minimoog Model D for macOS

Source: Moog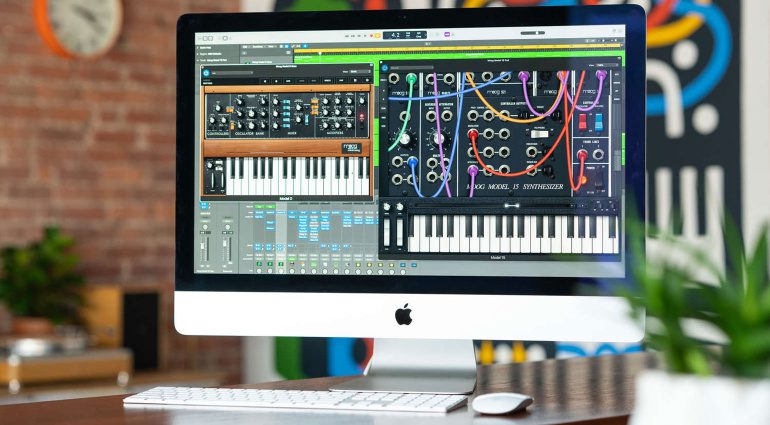 Moog Minimoog Model D for macOS

Source: Moog
Moog's iOS Minimoog Model D emulation was released on macOS as an AU3 plugin so you can use it in your DAW. Unfortunately, it's only for Apple computers.
Minimoog Model D
The iOS emulation of the Minimoog Model D was originally released more than four years ago. Moog has a great reputation for providing fantastic software instruments and emulations of their own gear. Animoog on iOS was one of the first decent synths on the platform and remains one of the best. The Minimoog and Model 15 that followed are equally stunning. The Model 15 was the first to make the jump to macOS last year, so the fact that the Model D has joined it comes as no big surprise.
The Minimoog is considered one of the greatest and most influential synthesizers of all time. We all have some kind of emulation in our plugin directories. But you can't beat the authenticity that screams out of this product.
In addition to everything you would expect from that classic suite of oscillators, mixer, ladder filter and modifiers, Moog has added some extras. It has over 160 presets, the polyphony has been expanded to 4 notes, it has a groovy arpeggiator and a real-time looper with unlimited overdubs. It has a stereo ping pong delay and Bender modulation effect and the ability to generate random patches.
As with the Model 15, it's really only in AU3 format, but Moog has provided a free VST/AU2 wrapper so it can run in other DAWs like Cubase and Ableton Live. It's a shame it doesn't work to make it compatible with Windows. For a limited time, the Minimoog is available for $29, but if you already have the iOS version, you can have the macOS version for free.
ADVERTISEMENT
Open next page to continue reading
ADVERTISEMENT